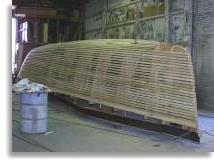 Plug for hull under construction, first
skin layer applied.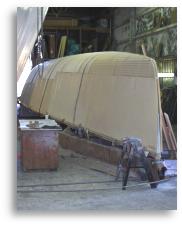 Core cut and pre-fit prior to laminating.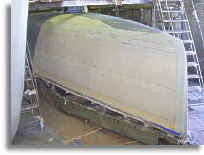 Laminating Outside Skins - E-glass
with mast and centerline carbon
reinforcements.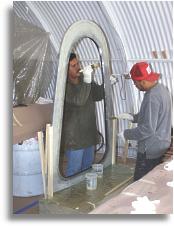 Finishing a ring frame prior to
bonding into the hull.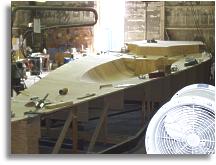 Deck mold nearing completion.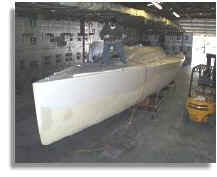 Hull and deck joined, being prepared
for hardware installation.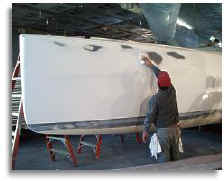 Color sanding the first topcoat prior
to final paint.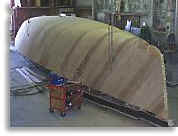 Plug for hull under construction,
skinned frame complete.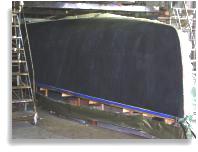 Inner carbon skin and starboard
side core bonded in place.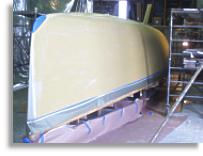 Outside skins complete with a
light Kevlar cloth - ready for
fairing.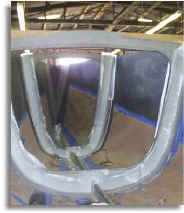 Forward ring frames and center-
line longitudinal installed. E-glass
skins over foam core with carbon
unidirectional caps.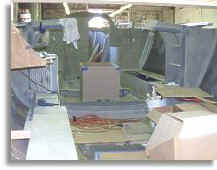 Cored composite interior shaping up.
Lower bunks with adjustable yet solid
tops, crew bag storage lockers,
engine box, etc.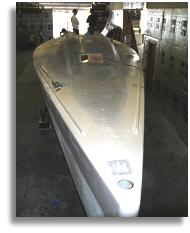 View from bow, hull and deck joined.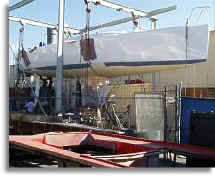 Outside the shop, installing rudder with
keel installed but plastic shielded to fit
kelp cutter.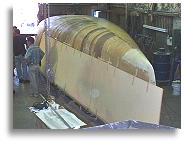 Hull tool complete, dry-fit of core
beginning.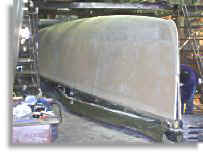 Completed core fairing, almost ready for outside skins.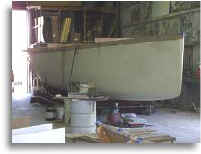 Hull upright and ready to receive
internal structure.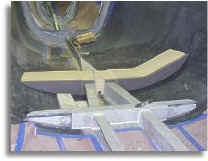 Wide mast floor shaped and
prepared for laminating.
Forward keel floor ready for
scarfing to Bulkhead 4.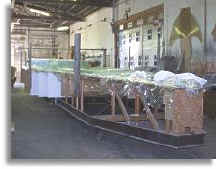 Deck vacuum laminated on female
mold and ready for elevated
temperature post-cure.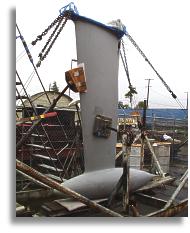 Keel has arrived!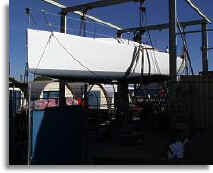 Ready for the truck to the water.
Anticipated launch: Dec. 23, 1999.